We are closed to the public for installation until the evening of July 23, when we re-open at 7 p.m. for the opening reception of our new exhibition, Oh Nightingale: Parviz Tanavoli.
Visit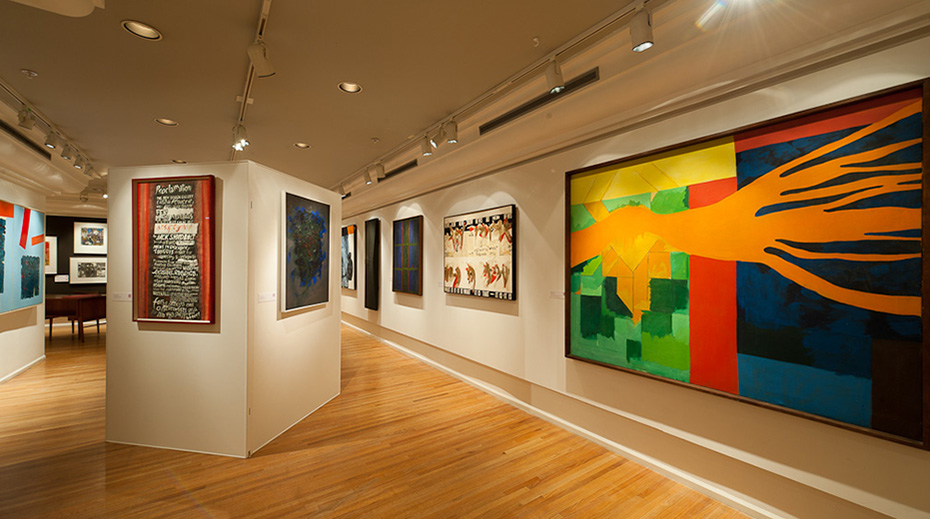 Admission
Admission is by donation.
Accessibility
The art museum galleries and shop are wheelchair accessible. Disabled access is available from Esquimalt Avenue.
The programming room on the second floor is accessible by staircase only.
Photography
Photography is permitted unless otherwise indicated.
Getting Here
The art museum is located 1.5 blocks north of Marine Drive at the corner of 17th Street and Esquimalt Avenue.
Bus
From Vancouver, take 250 Horseshoe Bay or 250A Dundarave from Granville and Georgia, stopping at Marine Drive and 17th Street, or from Park Royal take the 251 Queens, stopping at 17th Street and Esquimalt Avenue.
Car
There is free parking with no time limit for art museum visitors on the south side of the building, marked "West Vancouver Art Museum Visitor Parking Only".
Two-hour free parking is available on adjacent streets.